This article explains how to submit a request for a new or replacement token.
If you would like a soft token, please download VIP Access from your App store or

https://vip.symantec.com

.

If you are contracted with an EHR, please reach out to your EHR for hard token replacement.
If you are contracted with DrFirst, follow the steps below
1. Sign in, then select the Submit a request button at the top or bottom of the page.

(click to enlarge)
2. Select Token Request
If you do not see all the options below, please sign in.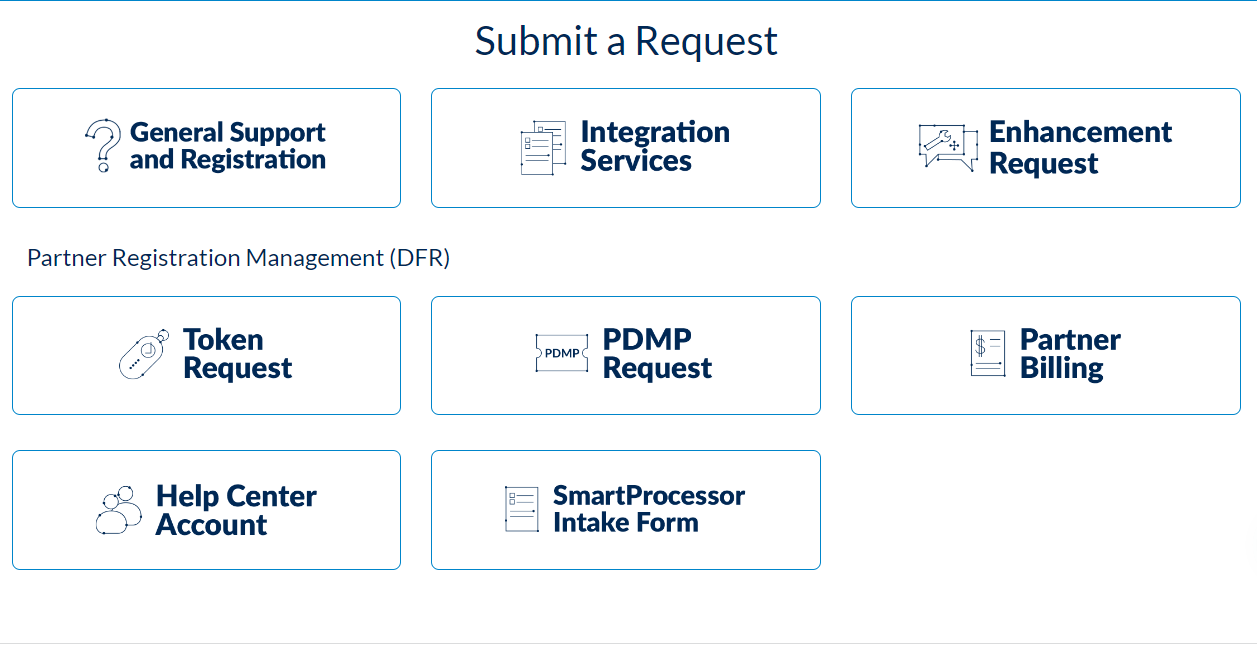 (click to enlarge)
3. Fill out the form, including whether the hard token will be delivered to a residence. Select Yes if the address for delivery is a residence; select No if it is being sent to a practice location.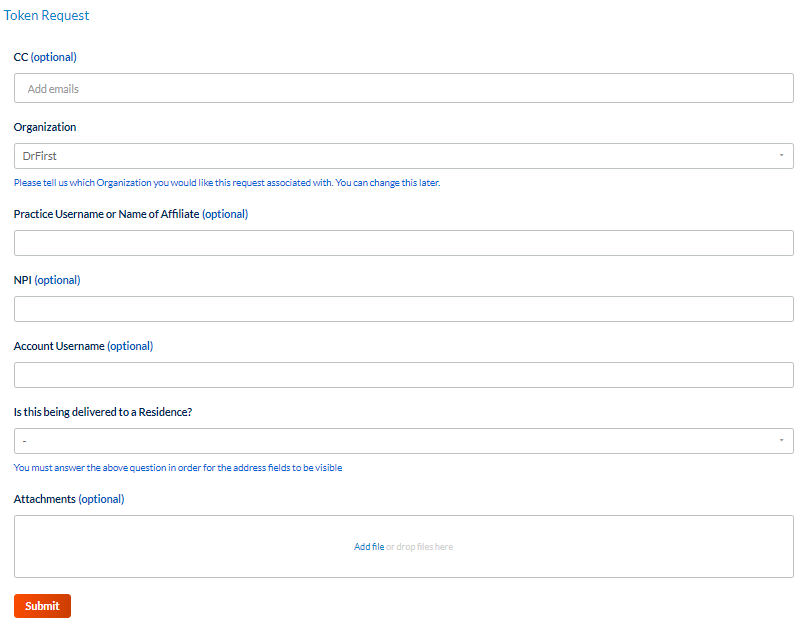 (click to enlarge)
4. Different address fields will become available depending on whether you selected delivery to a residential or not.
(click to enlarge)
5. If this is a request for a token to be replaced, select Yes from the "Replacement?" drop-down menu and then select the most accurate Replacement Reason.
Note: DrFirst has a 90-day limited warranty period on hard tokens. This limited warranty excludes damage or loss. For warranty claims, include the Provider's NPI.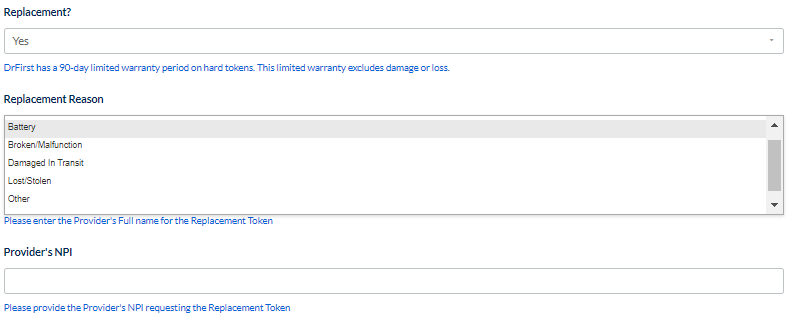 (click to enlarge)
6. Click Submit.