This article explains how to submit a request for a new or replacement token.
If you would like a soft token, please download VIP Access from your App store or

https://vip.symantec.com

.

If you are contracted with an EHR, please reach out to your EHR for hard token replacement.
If you are contracted with DrFirst, follow the steps below
Steps to submit a Hard Token Request
Step 1: Sign into Zendesk and click the "Submit a request" button at top or bottom of the page.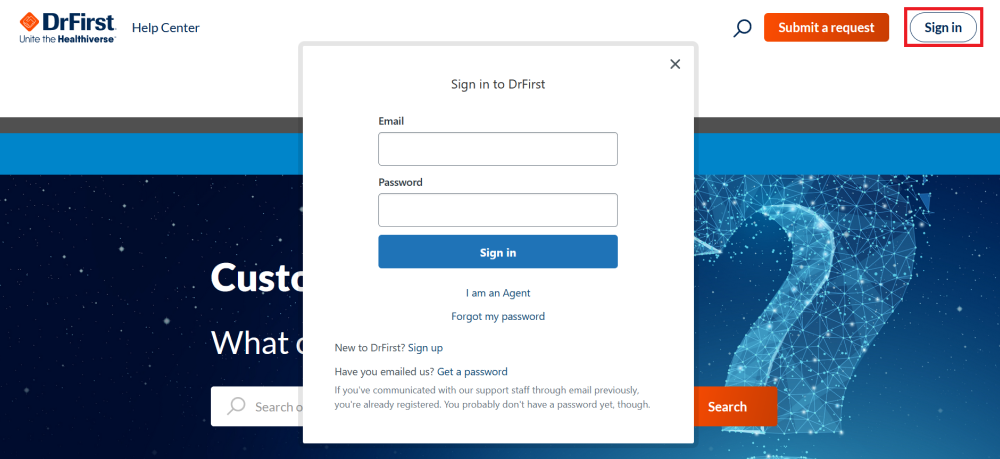 (click to enlarge)
Step 2: Select Token Request
If you only see the "Report a Problem" button, please log in so you will see the options below.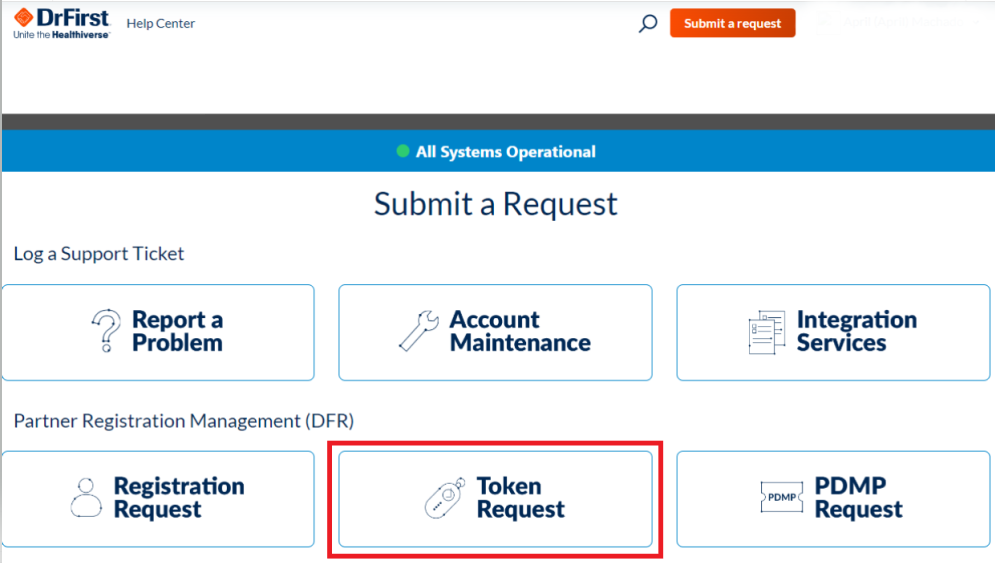 (click to enlarge)
Step 3: Fill out the form with as much information as you can and click Submit.


Step 4: Select Yes if the address for delivery is a residence; select No if it is being sent to a practice location.


Step 5: the address fields will now be available to add the information for delivery.


Step 6: If this is a request for a token to be replaced, select Yes from the "Replacement?" dropdown and then select the most accurate Replacement Reason.


Step 7: click Submit.