This article will show how to see if patients will be sent a text notification when the prescription is ready.
By default, patients will receive a text (SMS) notification when their profile includes a mobile phone number unless the setting is deselected.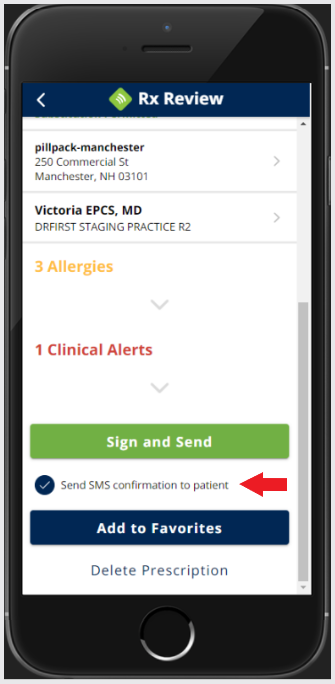 Note: If this option does not appear on the Rx Review screen, please verify that the mobile phone number is correct; if it is a land line the option will not appear. If this option still does not appear and your organization registered you for iPrescribe, check if your organization disabled this feature.