What are favorites?
Favorites are a quick and easy way to add commonly prescribed drugs and sign and send with less data entry. Your favorite prescriptions will be saved and show up before your drug searches.
To Create a Favorite:
1. Select a Patient and click on Create a New Rx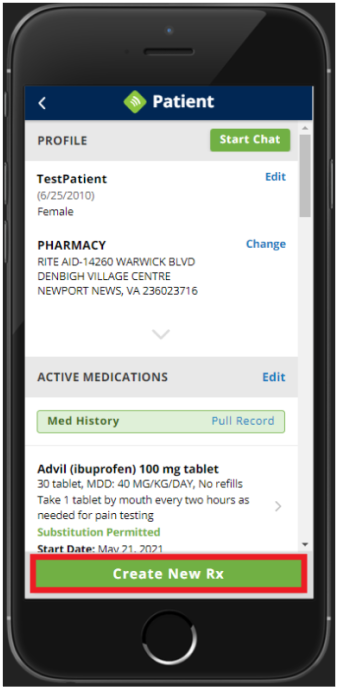 2. Enter Drug Name and select from the options presented. Complete Rx Details and select Continue to Rx Review window.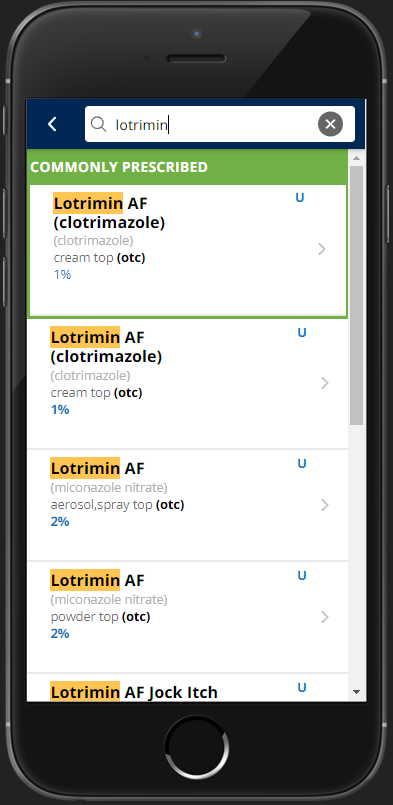 3. After reviewing the script on the Rx Review screen, select Add to Favorites.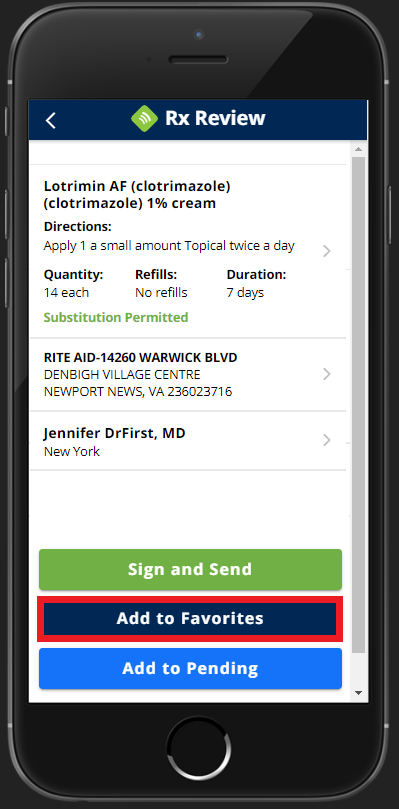 4. Review the script for accuracy, then select Save Favorite Name.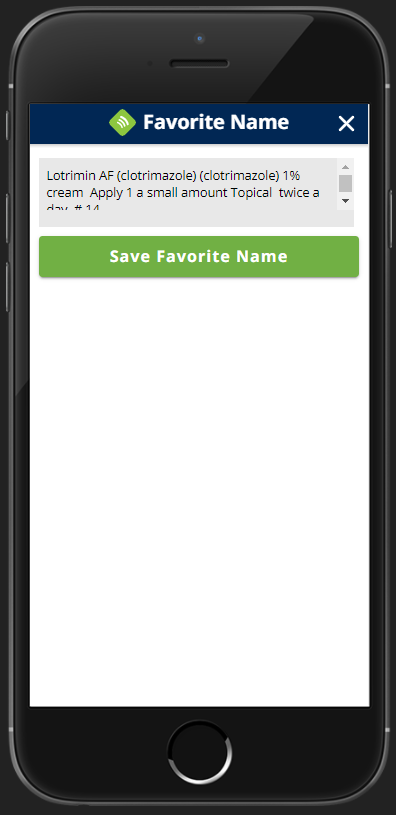 5. A notification displays confirming that the script saved, and giving an option to edit, if necessary.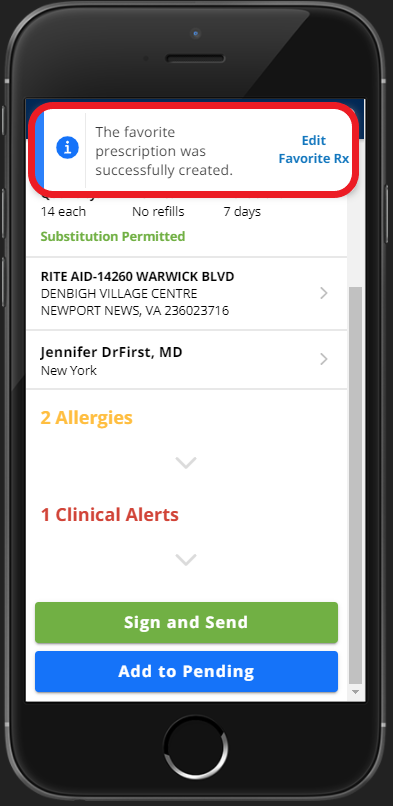 To Delete, Edit, or Rename a Favorite:
After selecting Create New Rx, touch the Favorite with a yellow star that you wish to edit and swipe left.
The options to Delete, Edit, and Rename appear.
*For users utilizing both Rcopia and iPrescribe, Practice and Location Favorites have a black star and are managed by their Rcopia Administrator.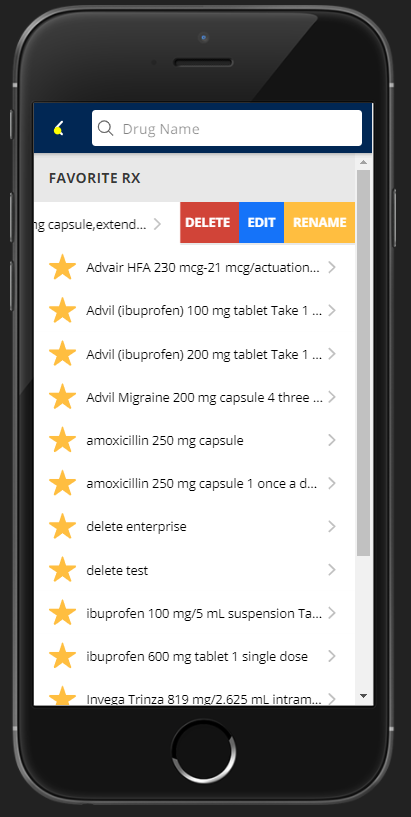 If Delete is selected, the confirmation appears, with an option to Restore

If Edit is selected, the script details are available to edit.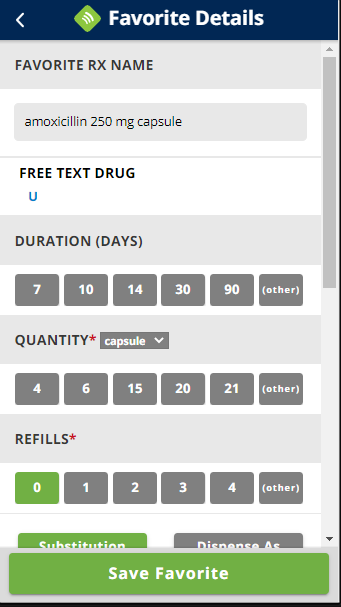 If Rename is selected, you may type a new name, then select Save Favorite Name. The Favorites list then displays with the new name applied.
*Practice or Location Favorites & My Favorites
Yellow star Favorites are created and edited by you.
Practice or Location Favorites are noted with a black star. These can be modified in Rcopia only by an Administrator.
If you need to change a Practice or Location Favorite, contact your Rcopia Administrator.