Add a practice location
To add a practice location, you will need to submit a request to DrFirst Support.
Currently, the practice location and DEA number must be for the same state.
Change a Practice Location
Prescribers who are associated with multiple practice locations are able to change between locations on the iPrescribe app.
1. Login to the iPrescribe app.
2. Go to the hamburger (main) menu on the top left corner.
3. Select your name and practice location at the top.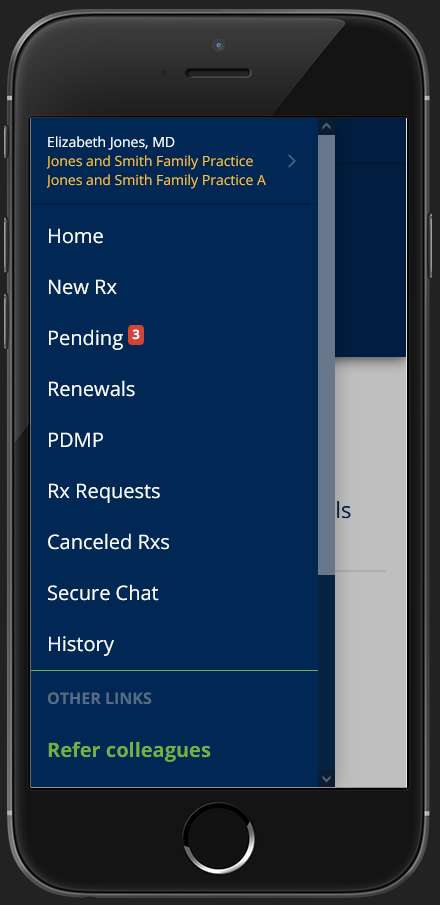 (click to enlarge)
4. A screen with all your practice locations appears on the next screen; select the location you want.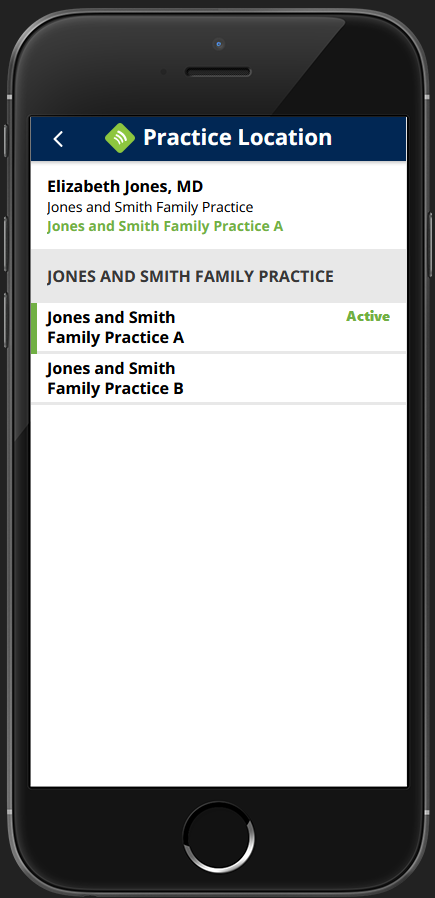 (click to enlarge)
The app will take you back to the main screen, but if you select the hamburger menu again, you will see that you are logged in with a different practice location.