This article will discuss how you can access the patient profile screen.
Start on the iPrescribe mobile app, then follow the steps outlined below:
Step 1: Tap the New Rx button on the iPrescribe home screen.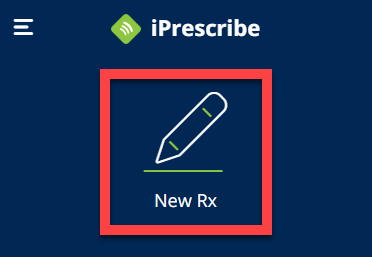 iPrescribe home screen (click to enlarge)
Step 2: Perform one of the following (A or B):
(A) Search for a patient in the search bar at the top, then select a patient from the search results.
(B) Select a patient under the section labeled recent patients.
Visit Adding New Patients for step-by-step instructions on how you can add patients to your account.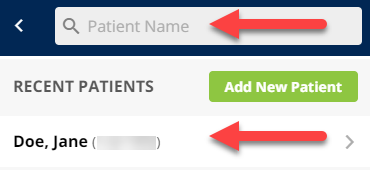 (click to enlarge)
Step 3: On the patient profile screen, tap Edit to the right of the patient's name.
Step 4: You are now on the patient profile screen for the selected patient. You can edit patient information on this page.
Tap All to see additional patient information such as a patient's mail address.
Steps 3 and 4 (click to enlarge)