This article provides step-by-step directions on how to reset your Backline password.
Start on the Backline login page.
Step 1: Click Forgot Password? on the login page.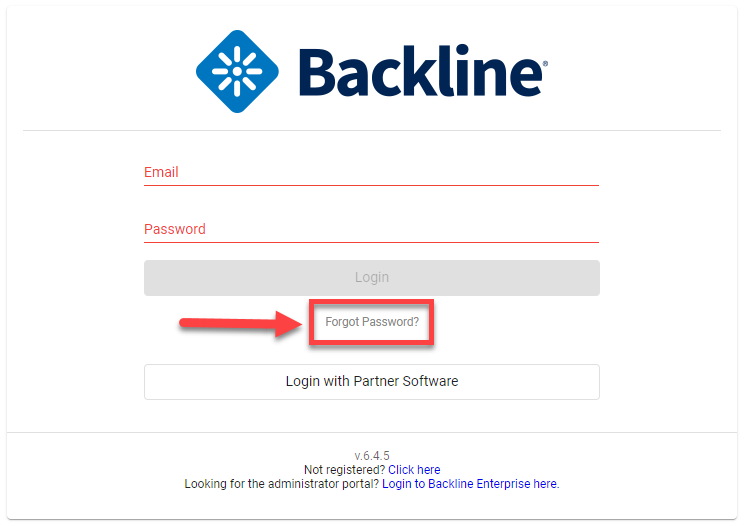 Backline login page (click to enlarge)
Step 2: Enter your Email Address and press Reset.

Password reset window (click to enlarge)
Step 3: You will receive an email with a subject line that reads: [External] Backline Password Reset. Follow the instructions outlined in the email.

Email subject line (click to enlarge)